Lucia de Mendoza | Oak Malbec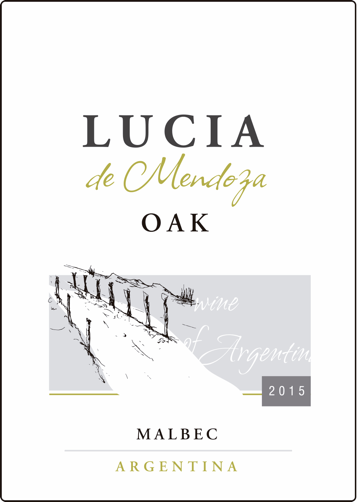 VINTAGE | 
2016
REGION | Mendoza
VARIETIES | Malbec
VINIFICATION AND AGING | Grapes are hand-picked in mid April. The wine is aged 6 months in French oak barrels, followed by at least 6 months in bottle.
TASTING NOTES | A wine with an intense red ruby color with violet hues. It is a clean-cut wine with varietal aromas, which evidences the presence of mature red fruit, spices and marked notes of vanilla and coffee, resulting from its aging in oak barrels. It has a persistent and balanced finish.
PAIRING | Red meat dishes, heavy stews and spicy dishes.
AVAILABILITY
Order Online from the Pennsylvania Liquor Control Board Click Here.