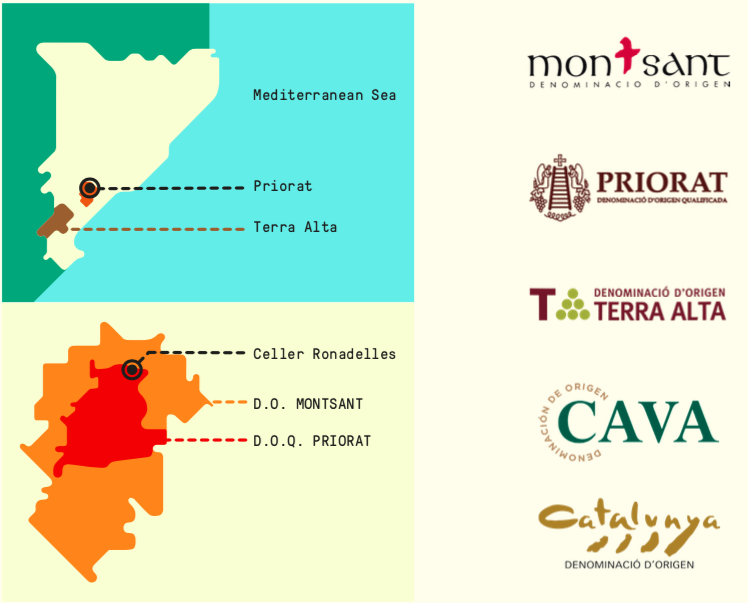 At Ronadelleswe produce wines for every occasion of your life, because the place is here and the time is now. We believe in your opinion, in your intuition and in what you like, because the best wine is the one that makes you enjoy each moment. This, along with quality, are our paths to follow.
In 2002 we started an enthusiastic project with one objective: develop biodynamic wines that reflect the subtlety and the nature of a land. This dream, that remains intact to this day, began as a small family winery dedicated to the creation of wines with their own identity based in respect, sustainability and the knowledge of past generations.
Today, and thanks to the whole team, we are able to apply knowledge of current techniques, striving for the best quality.
We follow the biodynamic calendar and we respect nature. We love the vineyard and the land because it is part of us and because the result we obtain is the best prize: exceptional quality wines.
Biodynamic agriculture goes beyond ecological agriculture since, in addition, it also considers that the plant is linked to the expression of a Solar and Planetary System with particular impact on all life that develops on Earth. This type of agriculture highlights the importance of the relationship that the plant has with the whole energy system that surrounds it, i.e. the connection between the plant and the matrix of life.
Our vineyard is located in several environments, conformed by a wide variety of earth types and reliefs. This fact allows us to produce different types of wine and underline their singularity and personality. Our wines are intrinsically imbued with the character of the land, a micro climate, and our way of cultivating.
The fact of having estates dedicated to the cultivation of the vine located in different areas of the Prioratregion involves a wide range of altitudes and ❝terroirs❞ that allow us to develop different ranges of unique and expressive wines, defining a broad range of products that can accompany us in every moment of our life.
Each and every one of our wines is the result of hundreds of decisions taken in the vineyard and the cellar. Decisions taken observing the moon and the stars, respecting the lunar calendar, the laws of nature and biodynamics, because we believe in a viticulture that is sustainable and respectful with the environment. This way of doing things, the broad variety of land and the marked and differentiated character of the "terroir" allow us to obtain high quality fruit that can be found and enjoyed in all our wines.