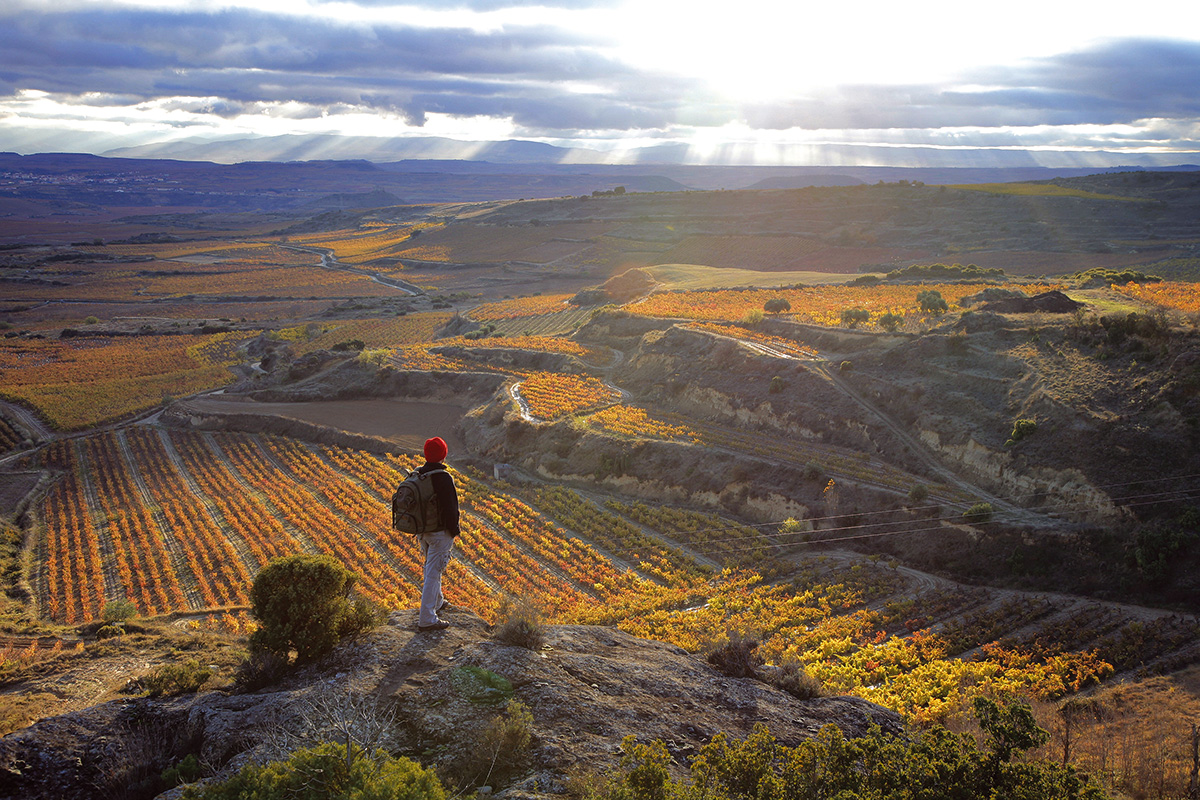 Sonsierra has a total of 516 hectares of vineyards, with near of 1.500 plots, where they grow vines with average ages ranging from 20 to 130 years old. Some of them have belonged to the members of the Sonsierra winery for generations. The vineyards have deep, clay-limestone soil in which they only grow Tempranillo Tinto, Tempranillo Blanco and Viura grapes; these native varieties have proved themselves to be the best-adapted to the soil, and over time have flourished to produce wines that are renowned throughout the world.
The Cantabrian Mountains to the north and the River Ebro to the south of the vineyards create a unique microclimate that is perfect for vine-growing.
– Mild temperatures throughout the year and moderate rainfall.
– Daytime/night-time temperature differential.
– Winds are present 80% of the time, ensuring excellent aeration of the vines and preventing the development of diseases.
– The south-facing aspect and the mild slope of the vineyards expose the vines to plenty of sunlight.
Sonsierra wines in our collection…