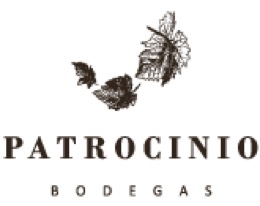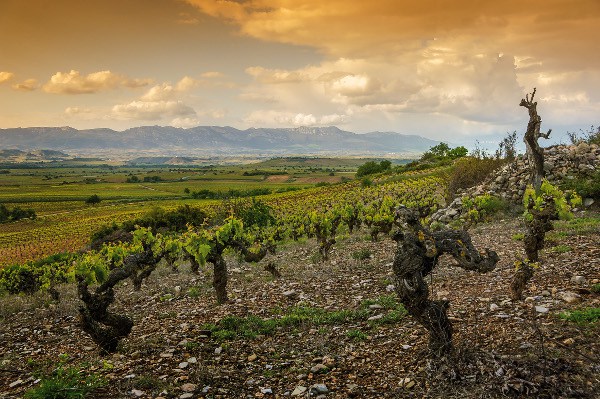 Bodegas Patrocinio winery is the driving force behind Uruñuela, a town of 967 residents uniquely positioned in the heart of the Rioja Alta. They started out as 200 grape growers with small vineyards in Uruñuela, who in 1985 decided to join forces to produce and market their own wines. This marked the birth of our exemplary cooperative, Bodegas Patrocinio. At Bodegas Patrocinio, as a cooperative, they have a huge responsibility to their families, town, La Rioja, and Spanish wine in general.
Respecting the environment and natural resources. Wine, by its very nature, necessitates the development of a sustainable model ensuring the utmost respect for its environment. Year after year, they work with two objectives in mind:
Keeping their intervention in the vineyard and winery to a minimum so that the wine reflects its origin.
Reducing their carbon footprint as much as possible
They work in the special region of La Rioja, but producing quality wines always involves something more. It was this philosophy that compelled them to work to obtain important international certifications with rigorous criteria in terms of quality and business organization.
BRC & IFS food safety certification. Critically acclaimed both nationally and internationally.
The greatest heritage and origin of the character of their wines is the incredible Bodegas Patrocinio vineyard. With an area of 525 hectares, they have a wide array of soil types, varieties, average ages and microclimates at their disposal, providing them with various canvases for growing classic varieties of Rioja. This enables them to produce different styles of wines, all with the distinctive Riojan character, and above all replicate the results year after year, since the grapes originate from the same area.
They spent four years studying the soil in their plantations as part of a joint research project with the Centre for Research and Technological Development of Agri-food (CIDA), which reports to the Directorate-General of Quality, Research and Rural Development of the Regional Ministry of Agriculture, Livestock and Rural Development of La Rioja. This gave them one of the most accurate soil maps in La Rioja.
Uruñuela is situated on the lower reaches of the Najerilla River. 70% of their vineyards are located in Uruñuela and the rest between the neighbouring municipalities of Cenicero and Huércanos. It is bordered by the Cantabrian mountain range to the north and the Demanda mountains to the south. It is also surrounded by three rivers: the Ebro to the north, the Yalde to the south and the Najerilla to the west – from which this beautiful valley takes its name.
Uruñuela benefits from the typical Rioja Alta climate: a predominantly Mediterranean climate with significant Atlantic influences. The annual rainfall stands at 430 l/m2 and harvest season is preceded by several weeks of dry weather, hot days and cool nights, which significantly favours maturation. Tempranillo matures fully in this sub-region over a period of 40 days between veraison and harvesting, so it reaches optimum alcoholic and phenolic maturity every year.
Our most distinguishing feature is the tremendous diversity of their soils. They have identified up to 22 different soil types that may be divided into three large groups!
Bodegas Patrocinio Wines in Our Collection